New Zealand's Michael Hill International year profit up 176%
WELLINGTON, Aug 25 (Reuters) - New Zealand jewellery retailer Michael Hill International Ltd (MHI.NZ) reported a 176 percent rise in full year net profit on Tuesday 25 August due to a one-off tax gain.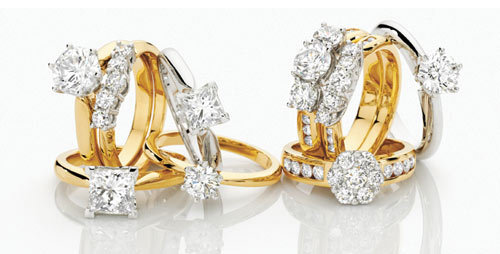 Michael Hill International jewellery - Photo: www.michaelhill.com
The company posted a net profit after tax of NZ$69.5 million ($47.6 million) for the year to June 30, compared with NZ$25.2 million last year
The result was boosted by a deferred tax credit of NZ$52.9 million.
In December, the company restructured its operations and ownership of its intellectual profit, which it said would result in a one-off gain of around NZ$57 million, and annual gains of around NZ$7.4 million through to 2012.
Michael Hill International declared a dividend of 1.5 cents per share, compared with 2 cents last year.
Shares in the company closed on Monday 24 August at NZ$0.72.
The company made a foray into the United States last August, buying 17 stores from a chain filing for bankruptcy. At the time the company said it expected the stores to incur losses for the year and take several years before becoming profitable.
Over the past year the company has said sales were stagnating and profit margins were being squeezed in tough retailing conditions, with consumers becoming more cautious during the recession.
Michael Hill International has 239 retail outlets in New Zealand, Australia, Canada and the U.S. ($1=NZ$1.46) (Writing by Michael Dickison)
© Thomson Reuters 2021 All rights reserved.