Family-run companies give T. Rowe Price fund edge
By Erin Kutz
BOSTON, June 30 (Reuters) - A penchant for family-run companies helped the T. Rowe Price Mid-Cap Value fund beat both the S&P 500 Index and its fund peers this year, and its manager is betting the conservative approach will continue to pay off.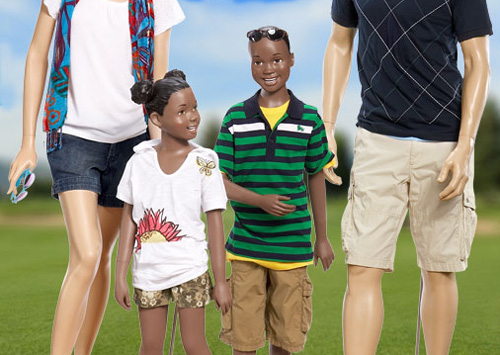 OldNavy collection spring-summer 2009 - Wallack 'likes the family presence in clothing retailer Gap Inc', owner of Old Navy.
The $5.4 billion fund, which invests in up to 130 stocks, has returned 14.6 percent since January, handily outperforming the Standard & Poor's 500 Index's .SPX 4 percent gain and its peers' roughly 6 percent rise during the same time.
Its performance ranked it in the top 7 percent of mid-cap value funds that put money into companies with market capitalizations between $2 billion and $10 billion, according to Chicago-based research firm Morningstar Inc.
The longer term performance is even better, with the fund posting annualized 10-year returns of 7.8 percent, almost double its mid-cap value index, Morningstar said.
"If you look through the portfolio, you'll see a lot of names with a dominant family involved," said David Wallack, who has managed the Baltimore-based T. Rowe Price fund since 2000.
For Wallack, the "steady hand at the helm" of family-run or controlled companies is one indicator that executives may make cautious choices in the short run for long-term stability.
At Westamerica Bancorp (WABC.O), California's seventh-largest commercial bank, Chief Executive Officer David Payne's grandfather had helped run another bank that helped form the present one. Wallack's fund is Westamerica's second-largest mutual fund owner, holding 1.18 million shares at the end of March.
"They've invested the bank's capital as if it's been their own money," Wallack said, noting that Westamerica made conservative bets during the housing boom in the early part of the century when many of its peers were "playing it fast and loose."
The bank's profits almost doubled in the first quarter, boosted by its takeover of failing rival County Bank.
Since the credit crisis, investors have soured on financial services companies and Westamerica's shares have dropped about 2 percent this year. Still their performance is almost 37 percentage points above that of its regional banking peers.
Similarly Wallack likes the family presence in clothing retailer Gap Inc (GPS.N), where founder Donald Fisher's family owns about one-third.
Wallack shies away from guessing about retail fads, but Gap's family structure and timeless fashion sense appeal to him.
The 40-year old company, which also owns Banana Republic and Old Navy in addition to its namesake chain, trades at about 13 times projected 12-month earnings, far less than other retailers trading at 24 times.
UNTAPPED POTENTIAL
Wallack is betting that Gap CEO Glenn Murphy, who took over in 2007 after repairing the image of Canadian drugstore chain Shoppers Drug Mart Corp (SC.TO), can do the same for Gap after it "lost its luster" in recent years.
Gap's share price has increased by nearly 24 percent this year. In comparison, retailer Limited Brands Inc's (LTD.N) shares have risen by 20 percent and Abercrombie & Fitch Co's (ANF.N) by about 13 percent.
Companies that have temporarily fallen out of favor but have strong cash flows, solid corporate structures and long histories stand out to Wallack, who says he does not try to forecast which industries will do best.
Wallack sees special promise for forest products company Weyerhaeuser Co (WY.N), his fund's biggest holding in the first three months of 2009. Weyerhaeuser shares traded nearly flat this year while the sector gained about 13 percent.
While the share price took a beating as homebuilding slowed last year, Wallack is confident Weyerhaeuser's timber reserves make its stock worth more than what it currently fetches .
Cash accounts for the largest single holding of Wallack's fund, about 8 percent in the first quarter of 2009, because he's unwilling to "rush in and put the money to work if the opportunities aren't out there," he said. (Reporting by Erin Kutz, editing by Gerald E. McCormick)
© Thomson Reuters 2022 All rights reserved.